CARE | COMMITTMENT | COMMUNITY
ADO considers sustainability as a state of balance between Economic Responsibility, Environmental Responsibility and Social Responsibility. The guiding principle of our Corporate Social Responsibility programs is "Change through Empowerment & Engagement" where we consider empowerment as a process of strengthening our future through today's acts, so that we add value to our society.
The core areas of ADO's CSR programs are education, health and environment. Education initiatives implemented include scholarships, infrastructure and facility improvement to allow greater access to quality education, for overall development of students. Similarly, we are attentive to the cause of health as health is a vital precondition for promoting social good. Concern for the environment is in line with our belief and action towards a green planet.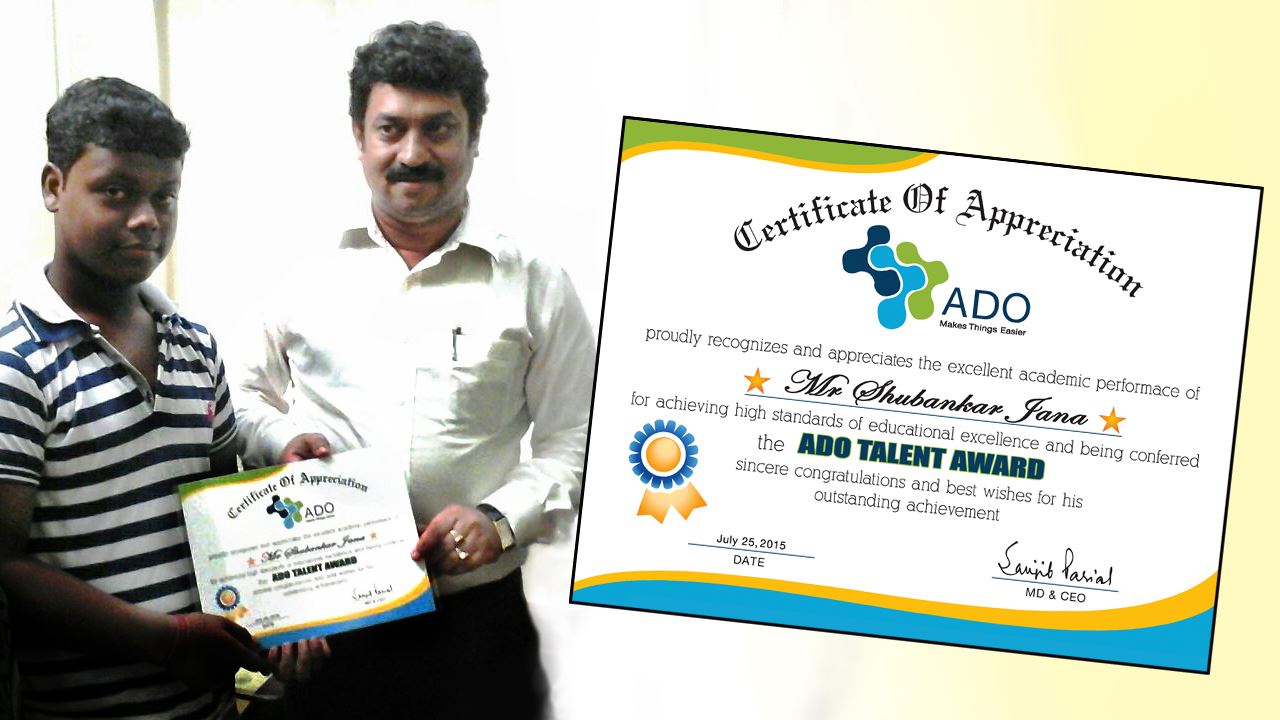 Mr Subhankar Jana
S/o Mr Dipankar Jana
West Bengal Board Of Secondary Education
Madhyamik Pariksha 2015
Date: 25.07.2015
Place: Kolkata