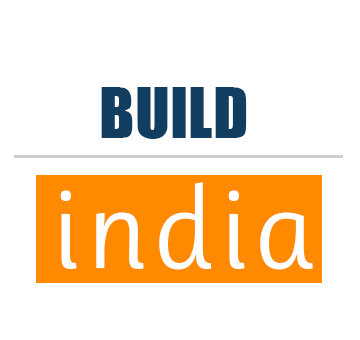 ADO a 'Make In India' Brand is based on world class technology and excellence in every stage. We are present pan India through various infrastructural and heavy projects and wide retail market network. Beyond India we are also present in our adjacent countries like Bangladesh and Nepal. Our segmented market structure is a means to be in close proximity with our consumers.
'Latest technological expertise that suits Indian environment' is our guiding force in providing perfect products and solutions to Indian Construction Industry. The sales and technical support team comprises of well qualified & experienced professionals. We are considered by the Industry as a forerunner in introduction of latest generation concrete admixtures.
Our production process undergoes strict quality control at all stages of production. Stringent checking of batches is a requisite criterion of our testing procedures. The production facilities are backed by sophisticated and technically sound R&D Laboratory, which is equipped with latest testing equipments and trained professionals.
In addition to our own in-house standards, the quality management system complies with ISO 9001:2008 and environment management system complies with ISO 14001: 2004. We have our manufacturing plants for liquid admixtures, powder and resin products; located in West Bengal. Our in-house training and development centre provide product knowledge, shares new technologies and provided marketing services to engineers, contractors, specifiers, influencers and owners.
CONSTRUCT, CARE & REPAIR
Modern construction is faced with the challenge of balancing the performance requirements of construction vis-a-vis economics, quality, safety, aesthetics and other environmental issues.
ADO's core business philosophy is to provide solution to construct, improve, care and repair concrete in best possible way.
INNOVATIVE SOLUTIONS
At ADO, we see Innovation as a clear differentiator. Innovation, along with focus on deep, long-lasting client relationships and strong domain expertise, drives every facet of our day-to-day business operation. For our clients, it translates into strategic business value and for us, into consistent performance.
The benefit of specifying ADO as a single source of supply is an assured guarantee of value, performance, strength and durability of structures and systems, confirming to highest quality standards.
We take pride in offering our esteemed clients and business associates a complete and complimentary range of products and systems and/or customised innovative solutions to meet complex site requisite.
SUCCESSFUL SECTORS:
Airports & Cargo Handling
Automobile assembling
Bridges & flyovers
Car parks & podiums
Chemicals & mineral processing
Electronics manufacturing
Food and beverage production
Foundation protection
Hospitals & Health care
Industrial construction
IT & ITeS office spaces
Jetties & marines construction
Kitchens & Catering facilities
Luxurious & Mass Housing
Oil, Gas and petrochemicals
Power project construction
Precast concrete production
Rails and Highways
Ready mix concrete
Schools & Education institutes
Shopping malls and showrooms
Swimming pools & water bodies
Tunneling & mining
Ware housing
Water treatment & storage
Expansion Joint Systems